Flow Control Industries is excited to announce the launch of the new DeltaP SmartValve!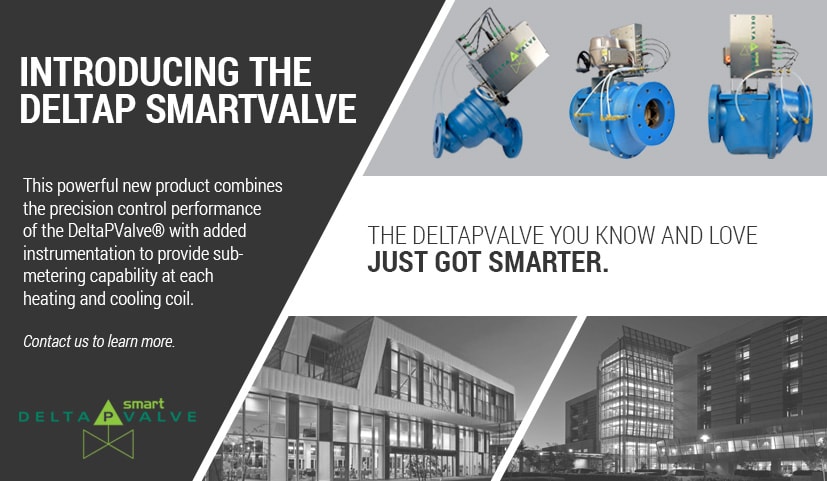 Combining the precision control performance of a pressure independent DeltaPValve® with additional instrumentation to provide submetering capability, the new DeltaP SmartValve is purpose-built for comfort system optimization.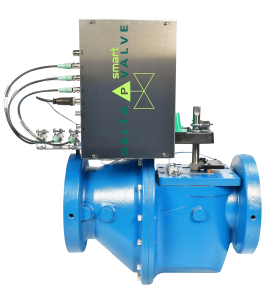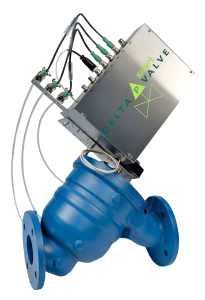 The patented technology of the DeltaP SmartValve allows it to provide real-time measurements of flow, differential temperature, differential pressure and calculated BTUs, while also acting as a precision control valve. The DeltaP SmartValve delivers industry-best performance in efficiency and reliability, with easy access to energy, flow, temperature and pressure metrics transmitted over a BACnet interface.
So what makes the DeltaP SmartValve different?
Hardware

Pressure Independent Control
Guaranteed Delta T
10-year DeltaPValve® Warranty
100:1 Control Turndown

Monitoring

7 Output Variables
Flow Rate
Supply & Return Water Temperature
DeltaPValve® Inlet, Intermediate & Outlet Pressure
Calculated Thermal Energy
Continuous Troubleshooting and Reporting of Coil Performance
Communication via BACnet over TCP/IP
What could this mean for you and your system?
See how to DeltaP SmartValve has helped other campuses save energy, reduce maintenance costs, deliver better comfort, and increase system capacity.