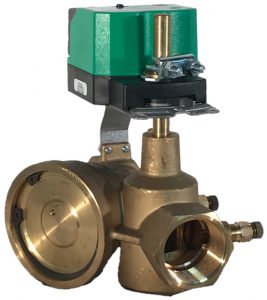 We have been eagerly awaiting the release of our latest DeltaPValve, the 1½" (40mm) LDP. It is perfectly sized to serve small AHU coils and large FCUs with maximum flow rates at 40 & 50 GPM (2.52 & 3.15 LPS).
It brings a higher
turndown

to this flow range and will deliver the same great precision control with our standard delta T guarantee and 10-year warranty, all at a lower cost.
All common actuator options are available to complete the assembly, including electronic fail-in-place, fail-safe and NEMA 4.
Download the latest product catalog for the full specification sheet and updated flow table to see the full range of DeltaPValve sizes.